If you are interested in knowing what your customers think about your products, services, systems, or employees then you need to consider conducting "customer satisfaction" research. Customer satisfaction research is a systematic way of gathering feedback from your customers. The objective is, of course, to understand if customer needs are being met, and to identify areas for improvement.
If you are in senior management or are responsible for a business unit, customer satisfaction research should be an essential tool in your feedback loop to determine if the company is operating effectively from your customer's point of view.
Are your customers happy or not?
The most effective customer satisfaction programs embody thoughtfulness, intelligence, and even a little irreverence. Poorly executed programs that miss the mark can damage the relationships they are trying to nurture. Our goal in conducting customer satisfaction research is to focus on areas that customers can feel competent about providing feedback, and that the answers relate to an element of the product. The least effective customer feedback programs ask general questions and are unable to connect any feedback to a specific process.
Are your customer satisfaction programs actionable?
Sound customer satisfaction programs follow a continuous improvement philosophy, meaning that questions are granular and actionable, and they are asked often enough so that a company and its management can monitor change over time and implement improvements.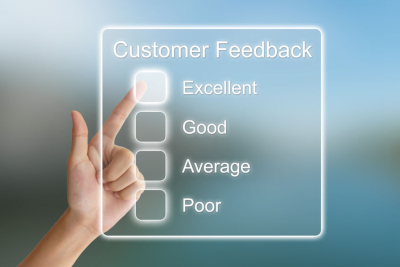 Are your customer satisfaction programs being done correctly?
In our work, we are especially sensitive to traps in design thinking. These include paying close attention to (1) whether customers can isolate all elements of their experience; (2) having respect for the longitudinal customer relationship; and (3) making sure that questions are appropriately timed with purchase. Importantly, we do not focus on a single score or assume that buyers will, on an unsolicited basis, go about recommending products.
Would you like to explore a better customer satisfaction approach?
If you are unhappy with your current customer satisfaction program, or you would like to explore a new or different approach, please give us a call to discuss the details.