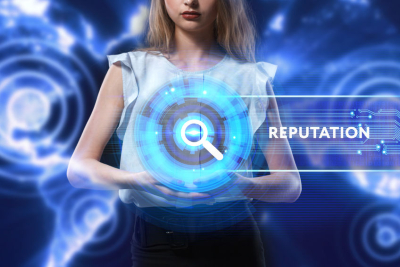 Brand reputation is directly linked to public perceptions, financial performance, and overall valuation.
This is the area of equity and reputation research, in which we determine the image or reputation of your company or brand, whether it is extendable, and to what degree.
How does your reputation stack up against other companies in the same industry?
There is well-documented research to indicate that a company with a superior reputation is better able to withstand competitive pressure because its customers are loyal. Companies with better reputations also attract more loyal employees, who in turn treat customers with respect and dignity. Additionally, companies with better reputations are more likely to have a higher return on equity, command a higher stock price, and achieve a significantly higher premium if they are acquired.
Think about it. Given a choice between two companies of comparable size – one with an excellent reputation vs. one with a mediocre reputation – which one is more attractive?
Is your brand's reputation strong enough to support new products in an entirely new category?
In planning for the future, perhaps you are anticipating expanding your business into a new segment, or a new region, or a new category. If your reputation is strong, you will not be limited to "close-in" categories that are similar to what you are already doing. A strong brand reputation gives you permission to fly high, explore new landscapes, and venture into entirely new categories.
Where do you want to take your business next?
If you need to understand the equity and reputation of your brand or company, please give us a call to discuss the details.